Join us at The Manor for these upcoming events
Private dates are available for Weddings, Parties, Reunions, Meetings, and more. For Private Events at the Manor, please see our Private Events pages.

For more information, please call the winery at 716-778-7001.
or email margo@marjimmanor.com

August Events

Is your birthday in August? Make certain you receive our Birthday Email. 15% off your wine purchase is our gift to you! Update your email preference yourself, or send us an email and we'll take care of the details!
Coming in a limo? Please make your reservations between 10 AM and 3:30 Daily, Noon and 3:30 on Sundays. Then you have a better chance of hearing the ghost story!
Have you visited our new location yet? Niagara Falls is open more hours! Tuesday, Wednesday and Thursday Noon- 6 PM; Fridays and Saturdays Noon until 8 PM. We are hoping to expand a few more also. Please check our Marjim at the Falls Facebook page for current hours and more information, or call us at 716-778-7001.

August 17: National Black Cat Day. Come and visit the Black Cats at the Manor. Bring a donation for Save a Pet and your tasting is free!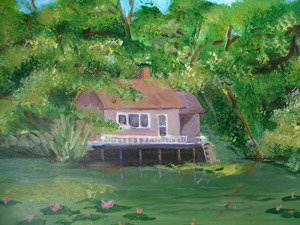 August 18: Taste and Paint. We'll be painting the pond behind the winery. Teri will be teaching the sponge painting technique to enhance the trees. Class begins at 1 PM. All materials, instruction, and a glass of wine (for those over 21) included $40/person. Call the Manor for reservations at 778-7001 or reserve your spot online.
August 20: Cupcake Day! A chocolate cupcake and strawberry wine or.....
August 24: Glo Knight and the 7 Gnomes. Our summer murder mystery dinner. 7 PM. $65/person plus tax. Discounts for groups. Four course wine and food pairing dinner and the theater. Call 778- 7001 for reservations or reserve your spot online.
August 25: Happy Anniversary Shubal and Phebe Merritt!

The TRUE Story of Appleton Hall
Historic Tour and Presentation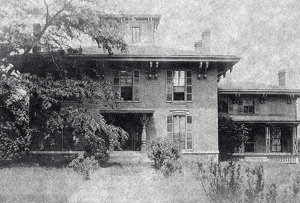 When you visit the winery, we routinely tell the Legend of Appleton Hall. Well, during the past few years, we've been doing research to learn what is legend and what is historic. We found newspaper articles, census forms, pictures, letters, and other authentic resources. Some of them are hanging in the winery. For example, an article written by Dr. Charles A. Ring for the Lockport Journal in which he describes his farm operation.
So, we are starting a separate presentation: The True Story of Appleton Hall. It will be given at 10:30 AM and 11:30 AM on Saturdays and other times by appointment. The cost is $5/person and will take 40 minutes. Reservations can be made online or by calling the winery.


Murder Mysteries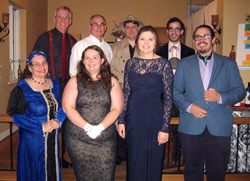 As you enjoy the four course wine and food pairing dinner, you interview the characters, gather the clues and help solve the murder. Join us for the fun and laughter!
Dinners begin at 7 PM
Reservations are required
Choice of meat or vegetarian
Discounts available for groups
Choice of dry or sweet wine
Non Alcoholic drinks available
Keepsake wine glass
Door Prizes
Call the Manor at 778-7001 for reservations, or reserve your spot online.
Upcoming 2019 Murder Mysteries

:

Glo Knight and the Seven Gnomes

Glo Knight and the Seven Gnomes Murder Mystery Tickets are going fast. I know it isn't until August 24, but these dinners have been selling out. Get your tickets now.

August 24, 2019 at 7 PM
$65/person + tax
$60/person + tax group of 4 or more
Buffet Main Course

Mirror, Mirror on the wall who killed fair Glo Knight? The gnomes found poor Glo on the floor dead after their day working in the gem mines. It was quickly determined she'd died by way of a poisoned banana! Help Queen Marta Stuarta determine which gnome killed poor Glo. Was it Cheeky, Dipsy, Fuzzy, Stuffy, Sparky, Zany or Roc?

Who Bounced the Bouncer

November 2, 2019 at 7 PM
$65/person + tax
$60/person + tax group of 4 or more
Buffet Main Course

Prohibition doesn't mean much at the Under the Falls speakeasy. Patrons and employees both kept the location under wraps. However, the Feds got word that there was a big delivery on its way. The pressure was on to promote temperance and arrest the perpetrators. Time and time again, the Feds were foiled. Not only were they trying to figure out who were the patrons and who were the employees at Under the Falls, but the nickname each person had made the job even tougher. Benny the Bouncer loved using nicknames. Who were The Snake, Iron Lady, the Assassin, Mad Dolly, Ice Tongs, and Queen Bee? The suspects are: Sharlene Shaplin: Owner of Under the Falls, K. Medgar Cooper: Head of the local crime family, Wanda C. Hardy: The local political bigwig, Cal Apone: Under the Falls' own barfly, Lindy Charles: Pilot who delivered the booze, and Dewey Legstrong: This band leader. Help Nethanial Elliot (Known as Neth) Cop on the beat solve the crime?

Our Victorian Teas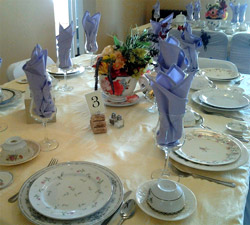 Victorian Teas were one opportunity for friends to gather. Bring a group, or meet new friends. Either way, you enjoy the warmth of this rich tradition.
Each tea includes four courses.
After each course is served, the theme is presented.
Unique menus match the theme.
Hats are always welcome.
Family friendly.
Couple friendly.
Tables are set for six or eight.
Most teas run about 2 hours.
Call the Manor for reservations or reserve your spot online.
Storytelling Victorian Tea
Sunday, October 6, 2019 at 2 PM
$35 per guest + tax
If these wall could talk... You never know what stories they would tell!

Haunt For a Good Time Paranormal Events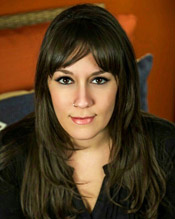 Join us for a variety of paranormal events
with Rev. Ivy Rivera, Psychic Medium:
Psychic Sundays
Ask a Medium Victorian Tea
Private Events also available
Ask The Medium Gallery Reading Victorian Tea
$45 + tax per guest
Upcoming Teas:
Sunday, October 27, 2019 at 1 PM
A three course tea with a paranormal theme. During the meal, guests have the opportunity to ask Ivy a question or relate a concern. Everyone who attends receives a public reading. Afterwards, there is the opportunity for private readings for an additional fee.
Psychic Sundays and Psychic Fairs
Please check back for future Psychic Event dates.
First come, First serve. Join 5 Psychics trained at the Ivy League Psychic Academy at each of their stations. Sign up for readings that day. Prices vary.
In addition to Psychic Mediums holding private readings, Tarot Readers, Astrologers, Henna Designers and Reiki Healers will be available. Chuck Wagon from 39 Problems Restaurant in Albion will be on site. To add to the pampering, Scentsy, 31 Club, Purple Poppy, Premier Designs, Posh and Norwex will have booths. The Winery will have Wine Slushies available. Vendors will be on site at 11 AM, the readings begin at 1 PM.
Private Events available
Arrangements can be made with Rev. Ivy Rivera for a Psychic Reading afternoon or evening. Food and beverages available through the Winery. Contact Kim@marjimmanor.com to discuss options.


Ghost Hunts
Saturday, September 28, 2019 at 7 PM - 11 PM
Monroe County Paranormal Investigations will lead our next public Ghost Hunt. $40 including tax. Included are refreshments, equipment, instruction and we will end the evening with Wine Tasting.
Almost sold out - please call the Winery for reservations.

Creative Crafts:
Join us at the Manor for various easy and fun crafts. Materials included. Reservations are required. Please call the Winery for reservations or you can reserve your spot online.
We invite you to join the creative clan! For one fee, you receive all your materials, instruction, refreshments and a glass of wine for those over 21.
If there is a craft you'd like to learn, please let us know. We have a list of the dates of the classes and many of the projects. We can also have private classes at a time you choose. We would need a minimum of 10 people for that.
Sign up for our e-newsletter to find out the latest. We'll have samples of the products available for viewing. There may be other special classes added.
Classes are designed to be Family Friendly events. Suggestions for projects are welcome!
Makes a great gift!

Call the Manor for reservations or reserve your spot online.
If you purchase four classes or more, we will deduct 10%
.
2019 Creative Crafts
Each class $25/person + tax
(Please note: These are our planned activities for 2019. Activity may change based on suggestions or availability of materials.)
Sunday, September 22 at 2 PM - Painted Wine Bottles
Sunday, November 17 at 2 PM - Painted Wine Bottles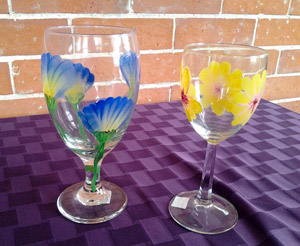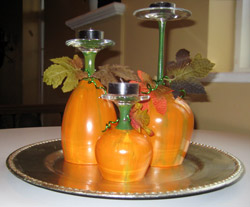 Taste & Paint with Terri Seddon:
By request, we have some Sunday afternoon classes at 2PM and some Tuesday evening sessions held from 7-9PM. (Please see dates below.) Includes all your supplies, refreshments and a glass of wine for those over 21! Please call the Winery for reservations or you can reserve your spot online..
All materials are provided: canvas, brushes, paint, smocks, and instruction. Refreshments, including a glass of wine for those over 21, are also included. Non-alcoholic drinks are always available.
Local artist Teri Seddon loves to share her joy of painting. She will provide a different picture each month. Check our website or Facebook page. Certain times of the year we may paint outside. Suggestions for subject matter are always appreciated.
Come and do a complete work in about 2 hours! All skill levels welcome. No experience necessary although seasoned artists might enjoy putting their own style and experience to use. Terri Seddon is a wonderful teacher and will guide you through the process!
Makes a great gift!

Call the Manor for reservations or reserve your spot online.
Purchase two or more classes and save $5 per class!
2019 Taste and Paint
Each class $40/person + tax
Sunday, August 18 at 1PM - Pond behind the Manor
Tuesday, September 10 at 6:30 PM - Pond behind the Manor
Tuesday, November 12 at 6:30 PM - Pumpkin Still Life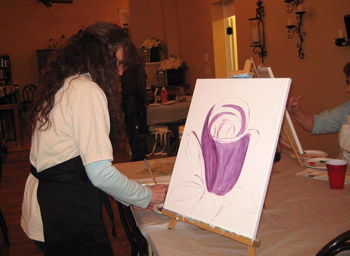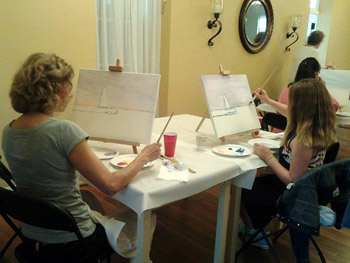 Our Featured Artist at the Manor

Are you interested in displaying your artwork at Marjim Manor?
Margin Manor would be interested to hear from artists who have hanging artwork to feature them during the year.
We are making an effort to have an ADA compliant site however there is not "one size fits all" when it comes to being compliant. If you, or someone you know, is having difficulty using our site please let us know so we can address the issue. Write: Website at Marjim Manor, 7171 Lake Rd, Appleton, NY 14008 or email Cheers@marjimmanor.com.